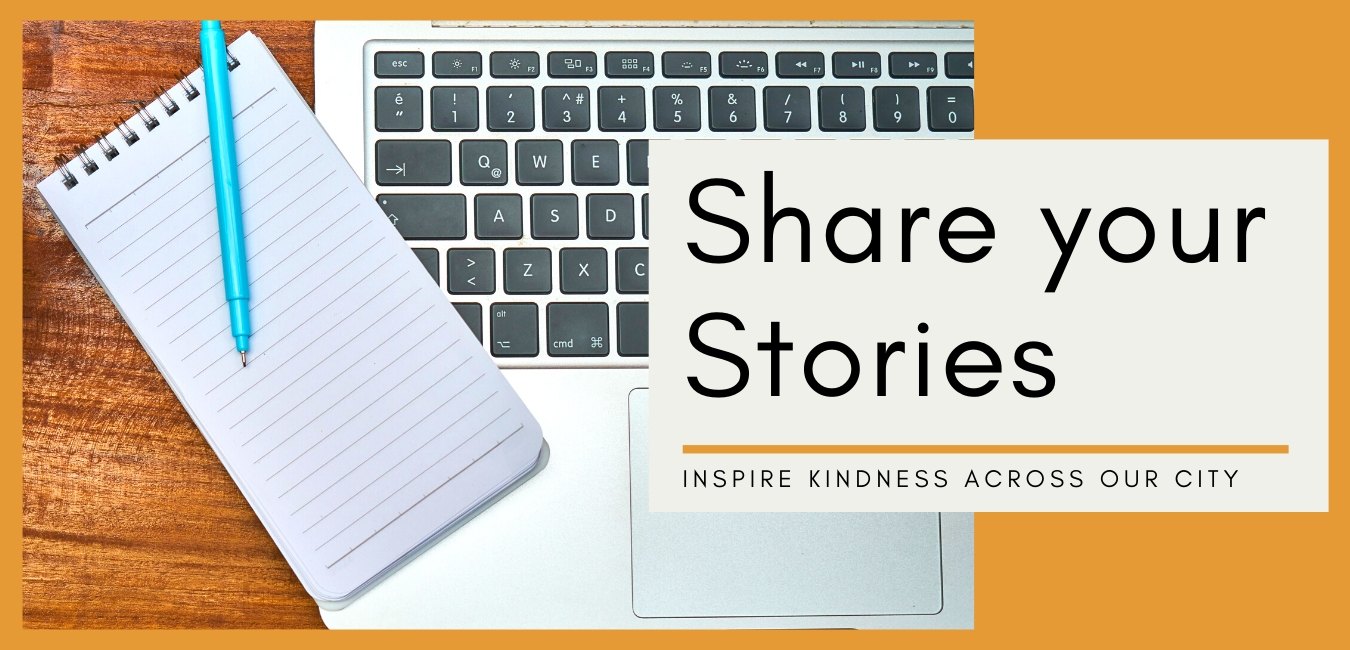 Do you have a story about an act of kindness that you witnessed, performed, or received? Help inspire kindness across our city by sharing it with us!
All stories will be reviewed by our team and those selected will be shared on our social media channels and on our Kindness Blog.
How to share your story:
Fill out the google form and submit your story.
If you would like to include a picture or your social media handles with your submission, please send an email with the image and information attached to This email address is being protected from spambots. You need JavaScript enabled to view it..
Shared Stories
To read the stories of kindness sent in from others, please keep scrolling!
A Gas Can and a Good Deed by Linda Cruz - January 21, 2020
"A van had stalled behind my car in a mall parking lot. The young man said he ran out of gas. He had a gas can in his hand and asked where the closest gas station was. I told him I'd drive to get him some while he stayed with his vehicle. I did, and he was so grateful. I refused payment and said he could pay it forward. He said he was relieved to find there were still good people around."
Questions? Please contact us at

This email address is being protected from spambots. You need JavaScript enabled to view it.

or call 613-226-6434 ext. 230.