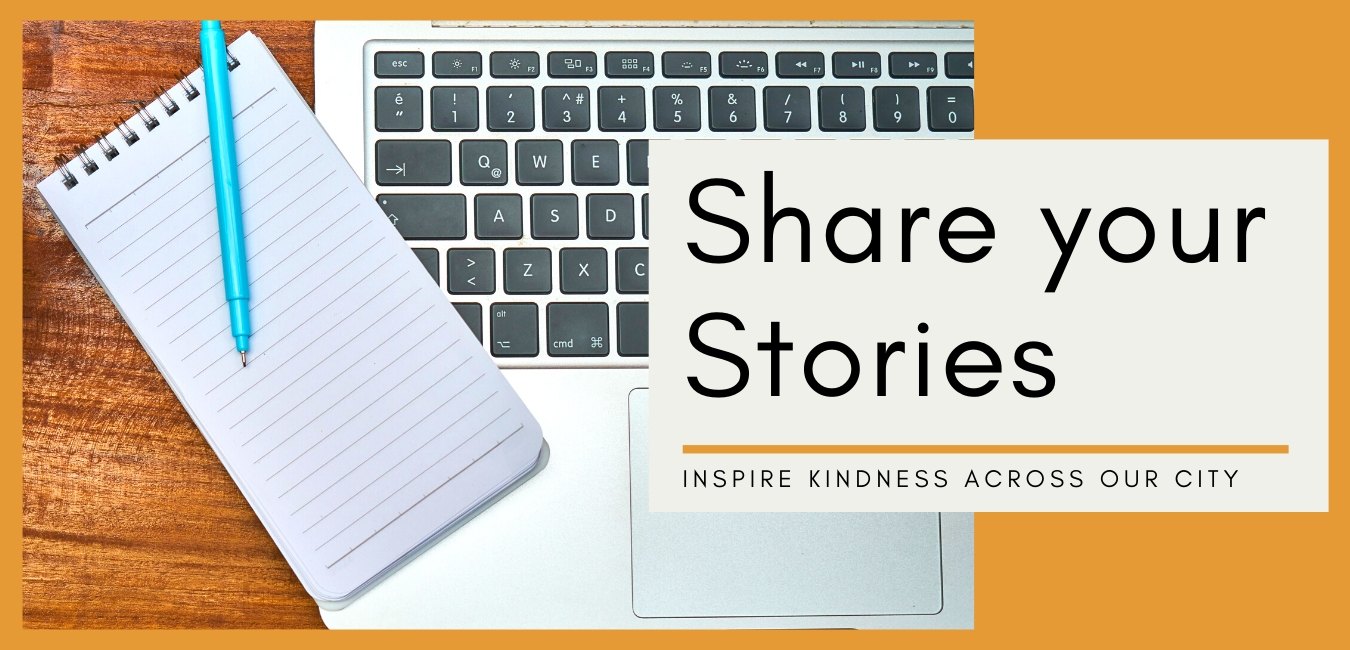 Do you have a story about an act of kindness that you witnessed, performed, or received? Help inspire kindness across our city by sharing it with us!
All stories will be reviewed by our team and those selected will be shared on our social media channels and on our website.
How to share your story:
Fill out the google form and submit your story.
If you would like to include a profile picture or your social media handles with your submission, please send an email with the image and information attached to This email address is being protected from spambots. You need JavaScript enabled to view it..
2021 Kindness Stories
"In the past, I've been playing Santa at special events of the Caring and Sharing Exchange Ottawa. Since I wasn't able to do so this past Christmas Season due to my age (77) and my susceptibility to catch the COVID-19 virus, I opted instead to hold numerous Santa Virtual Sessions with children of all ages, which were most appreciated. Whenever I did so, I encouraged the participating families to consider making a donation to the Caring and Sharing Exchange. In addition, since my birthday occurred around Christmas time, I selected this organization as the recipient of a funding raising campaign via Facebook". - Raymond Tremblay (Santa Raymond)
"My good friend had to postpone her wedding due to Covid. She was going through a difficult time so I decided to drop off a "thinking of you" care package to try and lift her spirits. It contained hand made scrunchies and our favourite wine. It wasn't going to change her circumstances, but I know it would make her feel supported and cared for, letting her k

now she had people to lean on."

- Anonymous Entry
"Like many other brides, Covid-19 prevented me and my partner from having the wedding we had originally planned and paid for. I was supposed to be married in my childhood church in my hometown, but ended up having a small wedding in our backyard to meet Covid safety guidelines. We were grateful to still be getting married, but these new plans meant that my elderly (and at-risk) grandfather would not be able to attend. My good friend surprised me before the big day with a locket containing a picture of my grandfather on one side and a message from him to me on the other. This small gift meant so much to me and made me feel like a part of him was with me that day." - Anonymous Entry
Questions? Please contact us at

This email address is being protected from spambots. You need JavaScript enabled to view it.

or call 613-226-6434 ext. 230.